Hula Hoop That Won't Fall Off-Adipose and Fat Killer
Don't waste time on boring daily exercise classes and start a better way to burn calories!
Waist:23.6 * 42.5 inch /60cm- 108CM(This hoola hoop can be adjusted differently according to the waist's.)
*NON-DROPPING HULA HOOP: This fitness gear trims your waistline without torturing your hips. And the best thing is this hula hoop can be strapped so you won't get bruised during workouts. With the help of a adjustable weight hammer, you can now perform hula hoop goals every day without spending a lot of effort and time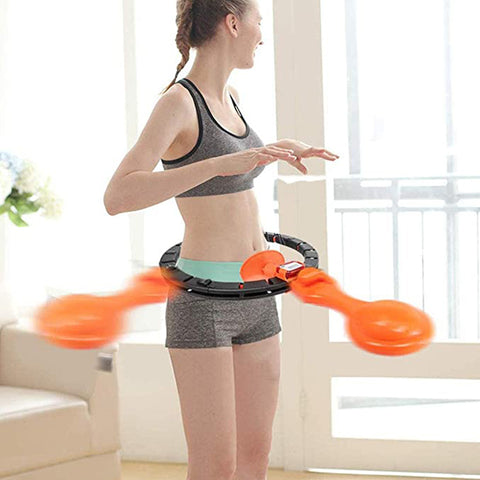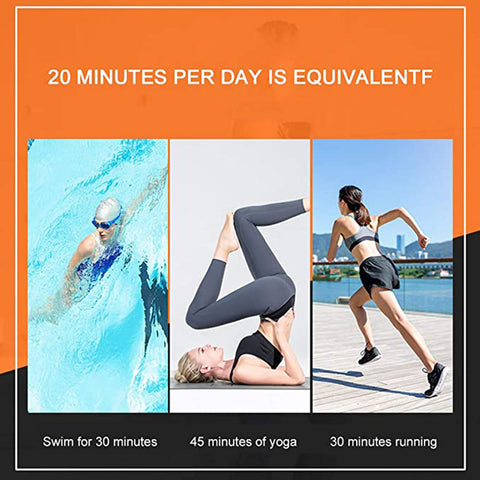 *FITNESS COUNTING CIRCLE: The hula hoop is equipped with a counter, which can accurately record the number of times of exercise, so that the exercise is not excessive and maintains a good figure.Helps you keep track of your fitness progress! It has a built-in smart counter that calculates & stores data (which is shown in an LCD screen) of your exercises.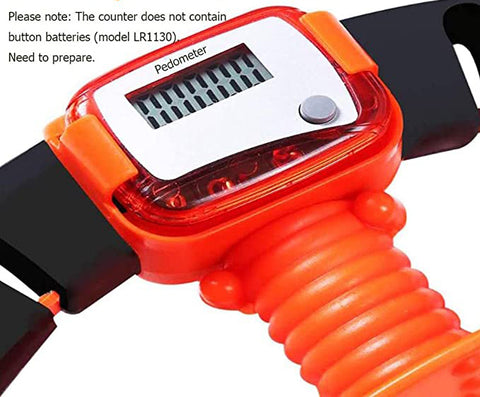 *DETACHABLE & ADJUSTABLE: The waist belt is composed of sections, which can increase or decrease the number of slides on the main body to adjust the waist size. It is suitable for men, women and children.Free to rotate, suitable for the waist and turn the waist for a long time, do not fall, hula hoop, occupy a small office. can use.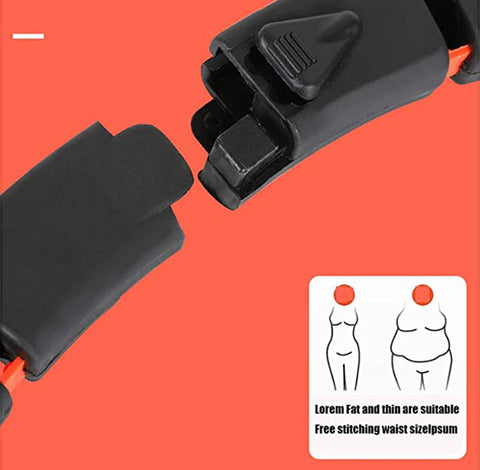 *EASY TO ASSEMBLE: To build this gear, simply lock the parts to each other along with the LCD screen. Then slide the centrifugal ball on the outer side, and fix the support pad on the inner side. No fuss, no sweat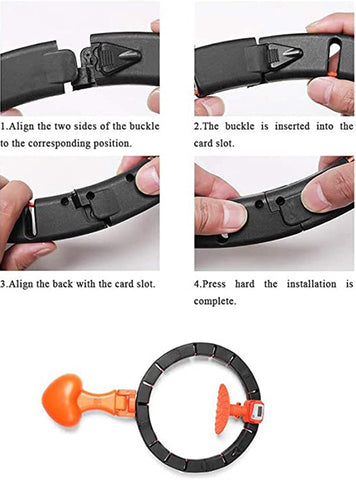 *BURNING CALORIES: Burns two to three times more calories than a regular hula hoop.Your sweat session might sizzle more calories beyond you think. Put on your favorite music and start a pleasant and comfortable workout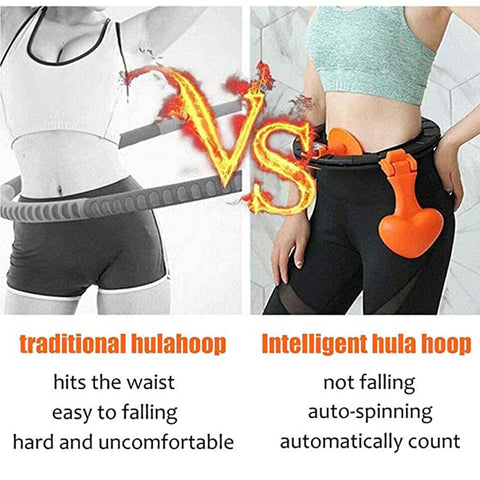 * COVID-19 will not affect the delivery time *
Package Content
- 1 x Hula hoop that won't fall
OUR 5 POINT PROMISE
30 Day Money Back Guarantee
Tracked shipments Worldwide
Safe payments via Stripe® and/or Paypal® 
Real people on our internet helpdesks 
Encrypted SSL security for 100% protection.
OUR GUARANTEE
We don't believe you will, but if at any point you have quality issues with the set, we will replace it at no cost! Simply send us an email at meightaistyle@gmail.com.